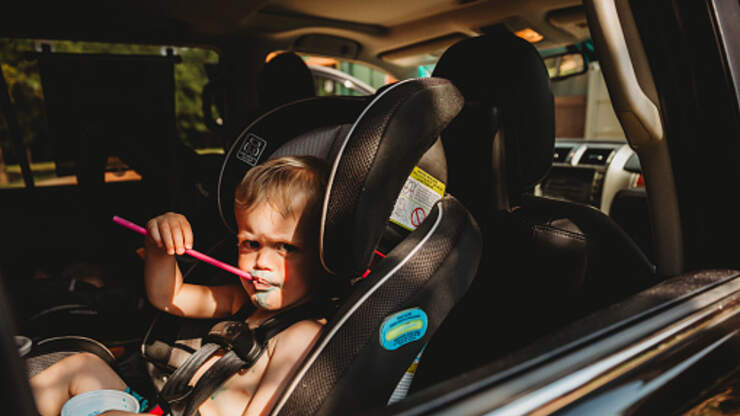 I never thought about cleaning my kids' car seats. I mean, I've thought about what a mess they are and that I should probably clean them, but the coronavirus makes you really rethink stuff. So where do you start?
–Check your car seat owner's manual for washing and drying instructions for each component. If you no longer have it, check for an online version on the company's website.
–While many manufacturers say it's okay to machine wash and dry the fabric car seat cover, check the manual because you don't want to cause any flame retardant to deteriorate.
–The harness should never be put in the washing machine. Instead, follow the manufacturer's instructions and clean by hand. Most specify soap and water for the harness and plastic components as well. And, be sure no slippery soap residue or oils are left on the buckle.
(KSAT) Photo: Getty/Cavan Images