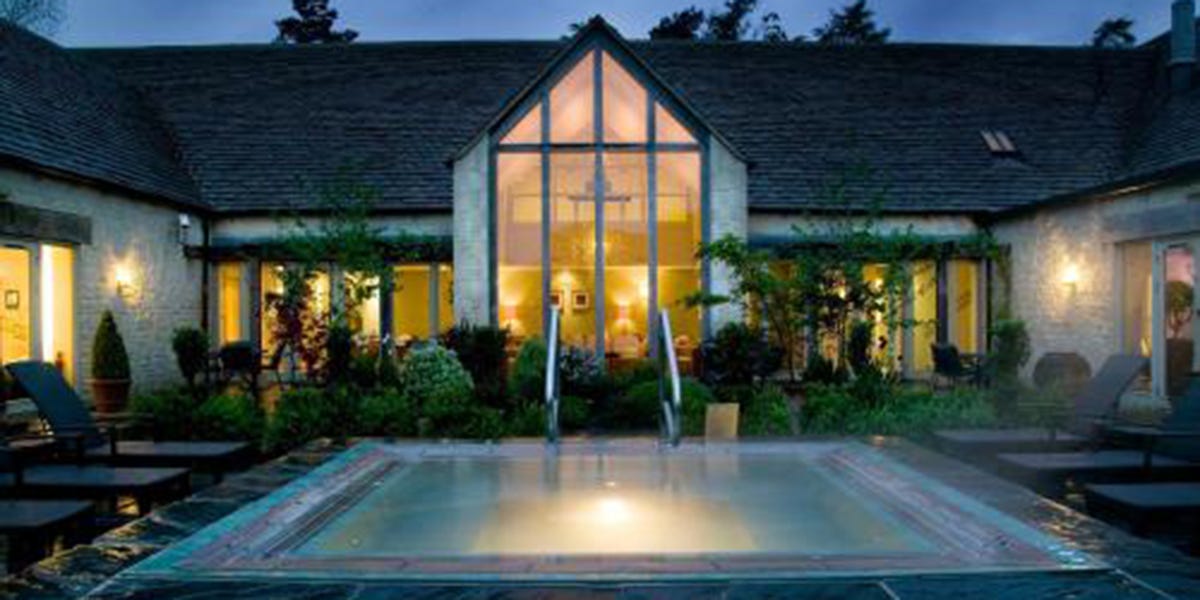 They say that if it isn't broke, don't fix it, but Calcot Manor did just that, making one of T&C's favourite out-of-town hotels and spas even better with a clever renovation of its six bedrooms and very own 'Village Pub'.
The venue may humbly call itself a "posh pub with rooms", but we think the 18th-century manor house is far more than that. It offers a fail-safe formula for spa weekends, whether for couples, friends or families (a kids' club and special menus cater for children).
Perfect day? An early swim before your fellow guests wake, followed by a soak in the bubbling outdoor Jacuzzi, which should soften your muscles up nicely for a Deeper Than Deep Hot Stone Massage (though all treatments are reliably good). By now, you should have worked up an appetite, so head to the conservatory for a lavish breakfast.
In the unlikely event of cabin fever, you are perfectly placed to explore the picturesque Cotswolds countryside. Most local walkways end, happily enough, at a cosy village pub, complete with crackling fire and artisan ales to enjoy beside it. Garden lovers only need travel six miles to Highbury Garden, while treasure hunters will also enjoy searching out the wonders that the local antique shops are hiding away.
If that hasn't put the colour back into your cheeks, enjoy some downtime in your wonderfully comfortable bedroom in the converted barns, while listening to your Roberts Radio (just added to each room), before tasting the in-house menu created by Calcot's Michelin-starred chef Richard Davis. Eat, sleep, repeat?
Calcot Manor, rooms from £209 a night, including breakfast.